Most of our financial planners have been with us for a long time. The majority for more than 20 years. Which is rare in our industry. Our clients like this about us, because they can talk to the same, familiar face about their finances every time. So everything runs more smoothly. And our clients stay loyal to us. Our financial solution providers like us for the same reason.
So if you live abroad and would like help with your financial planning, get in touch with us when you are ready to talk. Or if you are an institution seeking corporate solutions, let us know when you would like to be contacted.
We have specialised in providing independent wealth management advice to people living abroad and tailored corporate solutions to institutions for over 20 years. All our advisers undertake mandatory Continuing Professional Development courses and must maintain – and demonstrate – a required level of professional knowledge and proficiency.
Regulated by the Dirección General de Seguros y Fondos de Pensiones Spain
Head quartered in Barcelona, we are authorised and regulated by the Dirección General de Seguros y Fondos de Pensiones Spain (DGS) and can offer our services in all EU member states under the Freedom of Services Act. The DGS is the official body responsible for monitoring Spain's financial sector.
Our DGS Spain registration number is J2370
Our UK Financial Conduct Authority (FCA) registration number is 477504
We operate under the Freedom of Services Act and in some countries operate established branches under the Freedom of Establishment Act. Regular compliance checks together with audits of the advice we are giving ensure that we continue to maintain a high quality of service.
The Triangle of Security
Spain's 'Triangle of security' ensures the legal and physical separation of investors' assets from the insurance company's shareholders and creditors. And investors, as policy holders, have the status of highest ranking creditors of the insurance company. The 'Triangle of security' ensures:
Investors' assets are deposited in a custodian bank, separately to the insurer's other commitments
The segregation of assets is regularly monitored by Spain's official supervisory body and Insurance Commission, the Dirección General de Seguros y Fondos de Pensiones (DGS)
Custodian banks are approved by Spain's Insurance Commission
Values that shape
the way we
work with you
Trust
Relationships need to be built on trust. It's why we have loyal clients.
Integrity
We are open and honest about the financial options available to you.
Excellence
We have a firm commitment to excellence.
Quality of service
We believe everyone deserves first-rate advice regardless of the amount of capital they have
Our team
Located across Europe and beyond, our experienced consultants offer independent advice and tailored financial solutions.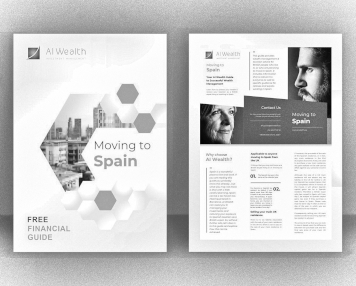 Expat financial guides
AI Wealth has created a series of useful financial guides for expats living in or moving to Spain. You can download your copies for free right now. Simply click the button & get immediate access to your free guides.
Learn more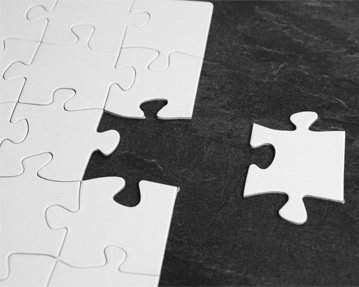 Work for us
We attract experienced, knowledgeable industry professionals who share our mentality and fit our culture. Many come to us having held senior positions within large institutions for many years.

Contact us